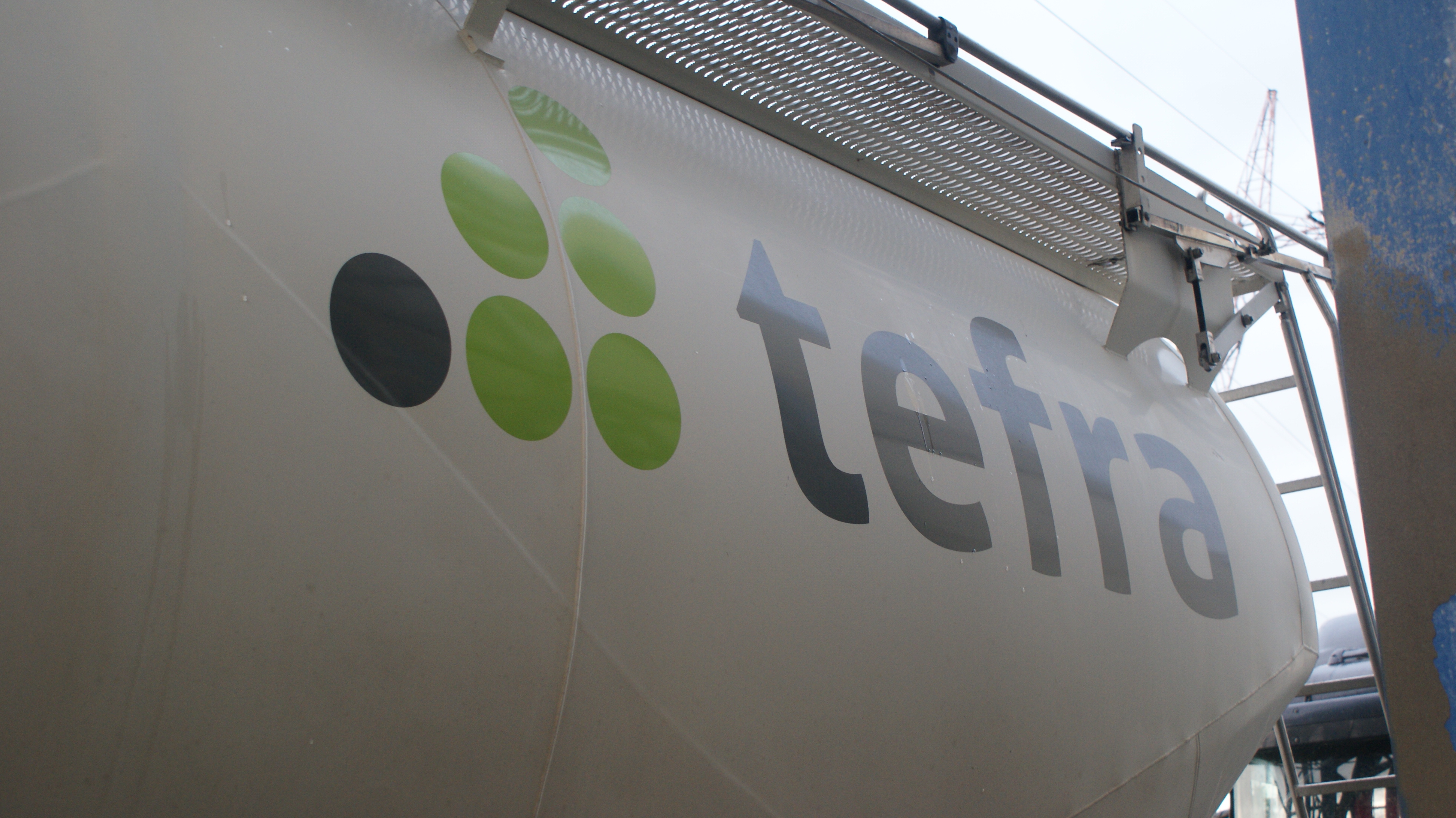 EKOTECH hits record-high results. In 2017, the Company produced 250k tons of ash-based hydraulic binders
01.03.2018
Compared to 2016, the sales of TEFRA® binders increased by 20%, reaching its highest level since the product was first launched on the market. The EKOTECH Group has also recorded an increase in turnover which totaled PLN 70m, up by 29% compared to the previous year.
The EKOTECH Group's turnover has been steadily rising for years. In 2016, it totaled PLN 50m, and in 2015 – PLN 30m. "For the time being, we have secured a contract for the supply of 180k tons of TEFRA® binders in 2018. The demand for our product is fully satisfied by two production facilities at the Konin power plant with the production capacity of 215 tons per hour," says Kamil Szczygielski, EKOTECH CEO. Because the TEFRA® products are based on the by-product of hard coal combustion, no additional carbon dioxide emissions are present in their production, which is not the case in the production of cement and lime. Thus, with the introduction of TEFRA® binders on the market, we have been able to avoid 450–500 tons of CO2 emissions.
Through its activities, EKOTECH has not only been able to reduce carbon dioxide emissions but is also taking the burden off the energy sector by eliminating the problem of ash disposal. Since its inception, the Company has managed to collect ca. 10m tons of the by-products of hard coal combustion. "Construction companies have been increasingly reaching for this solution which constitutes an economic and ecological alternative to cement and lime. Its role should gain even more importance amid the implementation of the circular economy model by the EU where the focus is on making full and extended use of raw materials and inputs. In our case, the input is ash generated by the energy sector," Kamil Szczygielski adds.