One product, many implementations
Stable ground is the necessary foundation for any construction works, both in the case of roads or railway lines and large-scale projects. TEFRA® binders remediate land by drying the excess water.
This is possible due to the high content of free calcium oxide, cement, and other substances that improve the properties of the ground, including its load-bearing capacity, compressive strength, homogeneity, resistance to water and low temperatures, and reduced plasticity grade. And above all, TEFRA® binders are ecological products producing low levels of carbon-dioxide.
To learn more about TEFRA® binders visit tefra.eu.
TEFRA® 15
Binder for ground improvement used in almost all types of soil.
TEFRA® 25
Binder primarily used for improvement and modification of fine grain soils in infrastructure construction projects.
TEFRA® 35
Binder used for improving soils that require higher load-bearing capacity in infrastructure and large-scale construction projects.

scroll down
Injection binders
for cut-off walls
The TEFRA IN® binder is a ready-to-use product intended for the construction of cut-off walls using hardening suspension in drainage and geotechnical construction projects, using the deep soil mixing method at the construction site.
The TEFRA IN® binder is mixed with water at the construction site in specialist high-speed mixers for making hardening suspension and suspension in a plastic state.
Then, it is pumped to the installation location where, at the right depth and using specialist equipment, it is mixed with the soil and/or the body of the drainage or geotechnical structure.
After a defined time of mixing it with the soil, TEFRA IN® hardens, creating a cut-off wall for the groundwater pressing against the structure.
Concrete additive
Siliceous fly ash is a fine-grain material with pozzolanic properties obtained by way of mechanical or electrostatic precipitation of ashes from waste gases generated in the process of burning hard coal fines in power boilers.
The ash that meets the requirements of the standard PN-EN 450-1 "Fly ash for concrete" is widely used in the construction industry as a Type-2 additive for concrete production. Siliceous fly ash is commonly used as raw material in the production of ash and pozzolanic cement.
Fly ash is a ready-to-use binder for the construction of cut-off walls which significantly reduces the cost of materials for construction projects. It is used in drainage or geotechnical construction projects, for example, to seal flood walls, close landfills, or lay specialist foundations. Fly ash is also an anthropogenic, low-carbon material.
The restoration
of degraded land
We plan our activities on a case-by-case basis, taking into consideration all technical aspects as well as formal and legal conditions to take into account the interests of all parties to each project. In cases where a project is eligible to receive external funding, both from EU support funds and national funds, we ensure that all applications are professionally prepared and oversee the procedure to obtain external funding.
Depending on the needs and the specific requirements of a given location, we are offering to perform a full or partial revitalization of the degraded land to restore the original function and appearance of the area.
Transformation
for investments
One of the limitations to the investment activity in the area of industrial and large-scale construction projects is the ability to secure appropriate locations. One cost-effective solution is to transform areas that have been adversely transformed. Devastated areas, pits, geotechnically unstable areas, and areas with unregulated water conditions which can be acquired at very attractive prices can be successfully transformed into areas of multiple values for further use.
Depending on the individual needs and requirements of each project, we are offering to prepare the land in full or in part for future investments of the developers of storage facilities or residential estates and operators of logistic centers, etc.
Fertilizer AgroSupra S
AgroSupra S ensures reduced outlays on plant production due to its chemical composition, does not acidify the soil, reduces salinity, eliminates the toxic aluminum, and contributes to better quality yields. The readily soluble calcium strengthens the plant root system and facilitates the absorption of nutrients.
CALCIUM
creates a more robust plant cell wall
determines the resistance to unfavorable weather conditions
provides a barrier against pathogens
activates enzymes, neutralizes organic acids
affects the development and growth of roots
Sulfur fertilization is essential for the proper management of nitrogen in plants and increases the resistance of plants to such stress factors as drought, heat, and water shortages. Moreover, the lack of sulfur and calcium fertilization limits the yields.
Composition: 17% sulphur and 22% calcium as per pure ingredient (sulphur content: 42.5% SO3 , calcium content: 30.7% CaO).
SULFUR
ensures better management of nitrogen in plants
supports the use of nitrogen by nitrifying bacteria
affects the quality and quantity of crops
is involved in the production of plant antibodies
increases the resistance of plants to diseases
improves the resistance to drought, high temperatures, and water shortages
By-product Management
Our offer of by-product management services primarily consists in the processing of by-products into products and materials that can be used without restrictions arising from their waste status. In cooperation with waste generators, we obtain the status of a by-product for selected types of combustion waste, which provides important possibilities for reaching wider groups of recipients who may use these by-products or process them further without the need to obtain administrative decisions concerning waste recovery operations.
If necessary, we are able to obtain the end-of-waste status through the certification of by-products according to a specific technical standard, which, in formal and legal terms, deprives them of the status of waste.
Our offer also includes the development of a by-product management concept, the design and construction of a processing installation, and the maintenance of its continued operations.
The management of combustion waste covers all types of waste generated in the heat and power industries.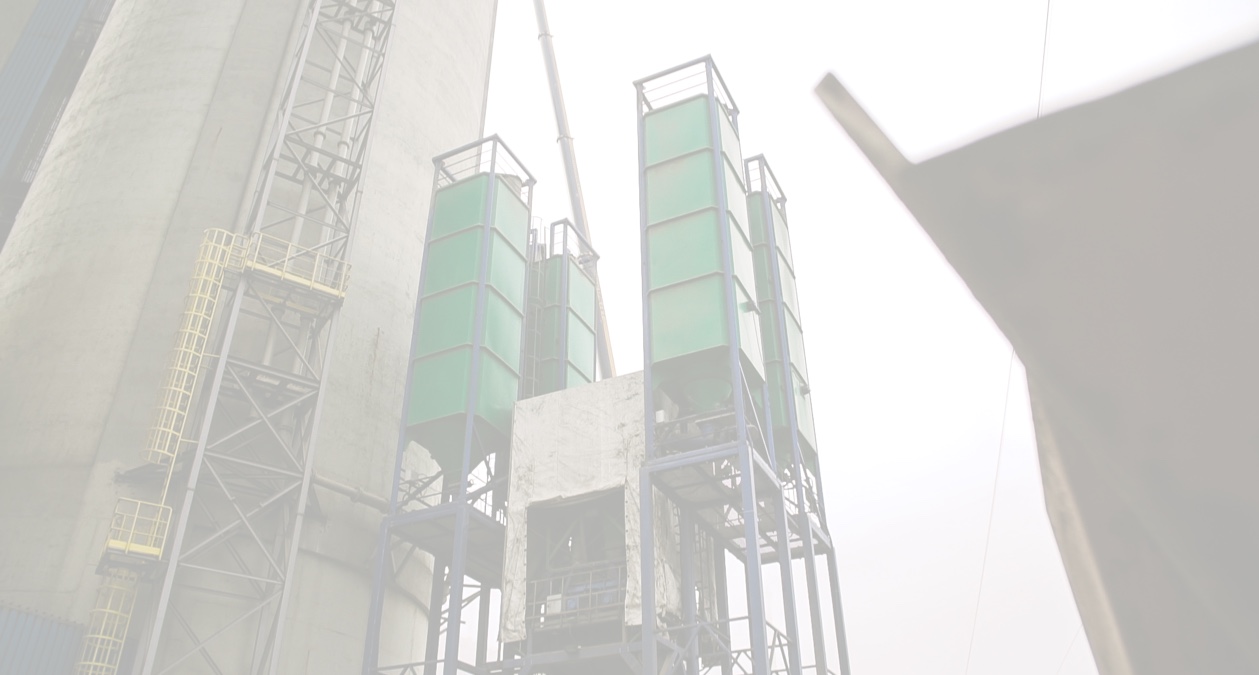 Management of Ash Disposal
The benefits of comprehensive ash disposal management services provided by a specialized external entity include reduced costs related to the functioning of a given location and optimizing the methods of managing combustion waste.
The provision of comprehensive services covers two basic areas which, depending on the needs, may be additionally complemented.
Operational maintenance of ash disposal installations and equipment as well as landfill sites for storing combustion waste by ensuring their proper functioning, securing staff and assuring appropriate technical condition.
The collection, processing and final management of the by-products of solid fuel burning and flue gas desulphurization (slag, ash, synthetic gypsum).