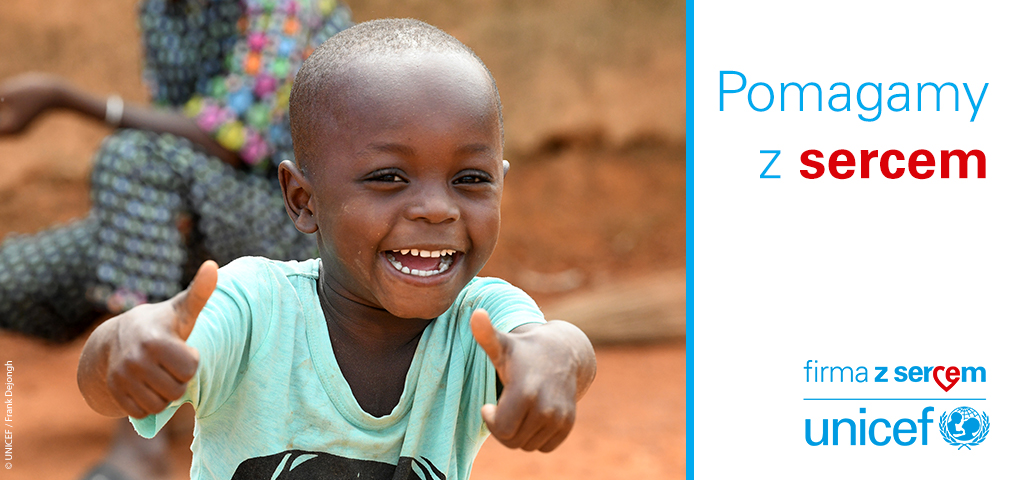 EKOTECH Group joined the "Company with a heart" program
12.07.2021
For over 75 years UNICEF has been working to improve the lives of children from all over the world, often affected by blood, conflict, natural disasters or humanitarian crises. It tries to counteract poverty, social inequality and malnutrition, which unfortunately for many children and their families are an inseparable part of everyday life.
The organization helps children from over 190 countries by defending their rights, fostering their education and often saving lives. Thanks to individual and business donors UNICEF can provide even faster and more effective help.
In June this year EKOTECH Group joined the UNICEF Poland program – "Company with a heart" and for the next year will be one of the organization's funding partners.
– Every child deserves a happy and safe childhood, and UNICEF, as a global organization, has the ability to provide real help wherever it is most needed. By supporting UNICEF, we participate in building a more stable and better world for children – says Kamil Szczygielski, the CEO of EKOTECH Group.