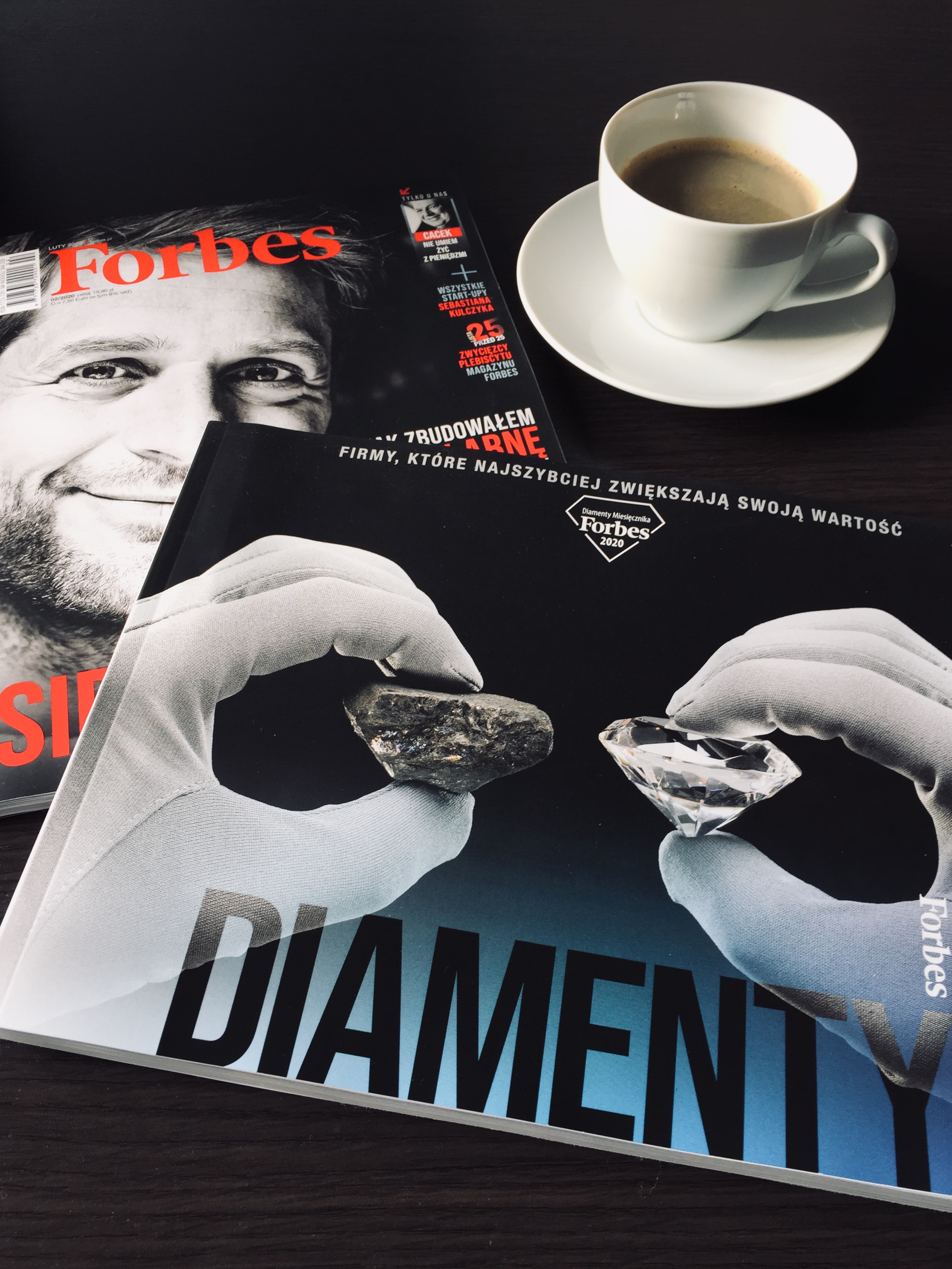 EKOTECH a Forbes Diamond
14.02.2020
The Forbes business magazine recently published the Forbes Diamonds 2020 list, which shows the most dynamically developing companies in Poland. EKOTECH Trade, one of the EKOTECH Group companies, was among the winners. The ranking is prepared by Bisnode Polska in cooperation with the editors of the monthly.  
The list includes companies that in the last three years have increased their value the fastest. Each of them was given a positive credibility and cooperation risk rating by the independent business intelligence agency Bisnode Polska. The selected companies also had to have high current liquidity and be up-to-date in payments. They also had to demonstrate a positive financial result and the value of equity.
"Joining the prestigious group of Forbes Diamond winners is an important moment for us. It clearly confirms the dynamic development of our company, but also the value of our product and know-how that we've gained through many years in the construction industry," said Kamil Szczygielski, CEO of the EKOTECH Group.
EKOTECH Trade took 420 place among companies from the Mazowieckie voivodship with revenues of PLN 5-50 million. A total of 4,035 companies were included in the Forbes Diamonds 2020 ranking.
You can read about the ranking methodology here.